Does closing a credit card hurt your credit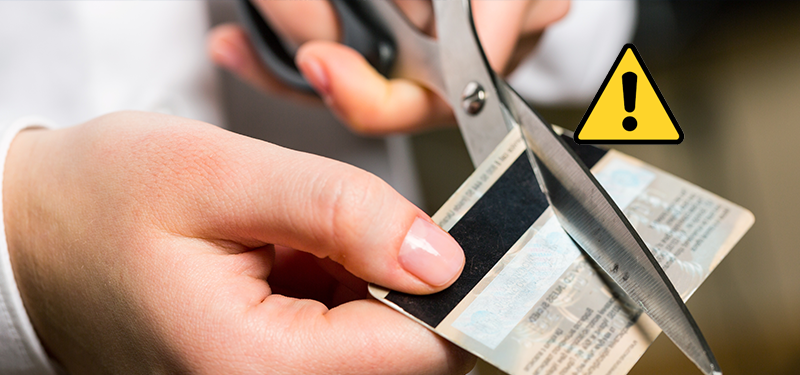 Approximately 7 out of every 10 Americans have at a least one credit card account and many have more than one. But don't let this statistic fool you; although the majority of Americans currently own or have owned a credit card, few truly understand how opening or closing a credit account can affect their credit score.
Opening a new credit card account
There are a few ways that opening a new credit card account will affect a credit score. Most credit card users believe that the more credit card accounts they have, the better their credit will be, but this is only partially correct, as your credit health largely depends on things like timing and usage of the card. New credit makes up about 10 percent of an overall FICO score, which makes new credit cards seem like an easy way to raise the score. However, there are both positive and negative effects that accompany the opening of a new credit card account. 
Negative Effects: When a new credit card is applied for, an inquiry will take place which will cause a drop to occur in the involved credit score. Although this decrease is relatively small, it remains on a credit report even if the person who requested the new card account decides to go in a different direction and not open the account. If a new account is opened and a large charge is made on it right away, the card user's score will be hurt because there would be a raise in card utilization. Basically, the more you fill up the credit limit on a new card, the worse your credit score will be.
Positive Effects: On the other hand, opening new credit card accounts can be beneficial if the    person behind the new account has relatively decent credit. Due to the fact that an inquiry occurs each time a person applies for a new credit line, there should be a higher level of seriousness put towards following through with opening the account. An additional credit card can help keep someone away from raising their credit utilization by allowing them to spread the limit they have between more than just one card. After all, each card does have its own credit limit. It's important to remember that as long as you don't apply for a new credit account too often, the account can give them opportunities to raise their credit scores. 
Closing a credit card account
Many people believe that closing a credit card account when times get rough will help them save money. Although closing an account does relieve the card owner from fees, ensures greater identity theft safety, and the temptation to spend, the actual act of closing the account can definitely hurt a credit score. When an account is closed, the amount of credit available decreases. Canceling new cards isn't great, but it's better than canceling old cards as age affects how much the cancellation will hurt the overall credit score. Although closing a credit card account is definitely not ideal, it's still an option. For those looking into closing a credit account, it's important to be aware of the risks and consider the pros as well as cons that could come from it. Being prepared can help ease the effects of a cancelled card account. 
The bottom line
Overall, opening a credit card account may be better in the long run than closing one depending on the situation and current score of the card user. No matter the direction you take, resources like credit repair companies can help you make sense of your credit score. Credit repair companies in particular may be able to raise scores in a relatively fast amount of time. It is necessary for card users to remember that the ultimate goal is to have a good credit score whether they choose to open or close a credit card account. Choosing a credit repair service might be a good alternative solution that could help card users avoid the opening/closing account struggle all together and still reach their goal of raising their credit scores.
Written by: Alayna Pehrson – Digital Marketing Strategist at BestCompany