Comparing credit: How does your credit compare?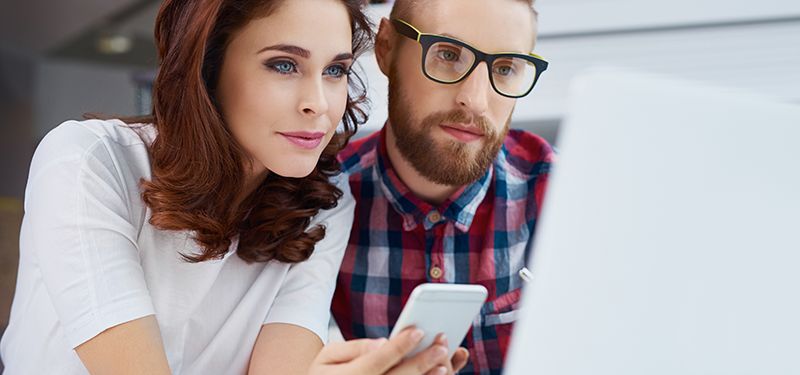 Compare for yourself...
It's natural for us to compare ourselves to others. We do it everyday when we look at all of our friends and contacts through social media and unconsciously compare our lives to theirs. There's actually something called  social comparison theory  in psychology that says the need to compare ourselves to others is a deep rooted process that exists in almost everyone.
So rather than fight it, let's see how you compare to other groups in that most important area of our financial lives – Credit. 
The three age groups we've focused on are:
Millennials– or sometimes referred to as Gen Y's. People in this group are roughly born between 1982 and 1995, and are now in their 20s and 30s. This is a big group – they are both the largest segment in the workforce, and the largest overall generation in the country.
Generation X– are generally considered to be born between 1967 and 1981. They are both a big part of the workforce and a big part of the parental force.
Baby Boomers– were born between 1947 and 1966. While still a sizable portion of the workforce, many are starting to near the age when they begin to think about retirement.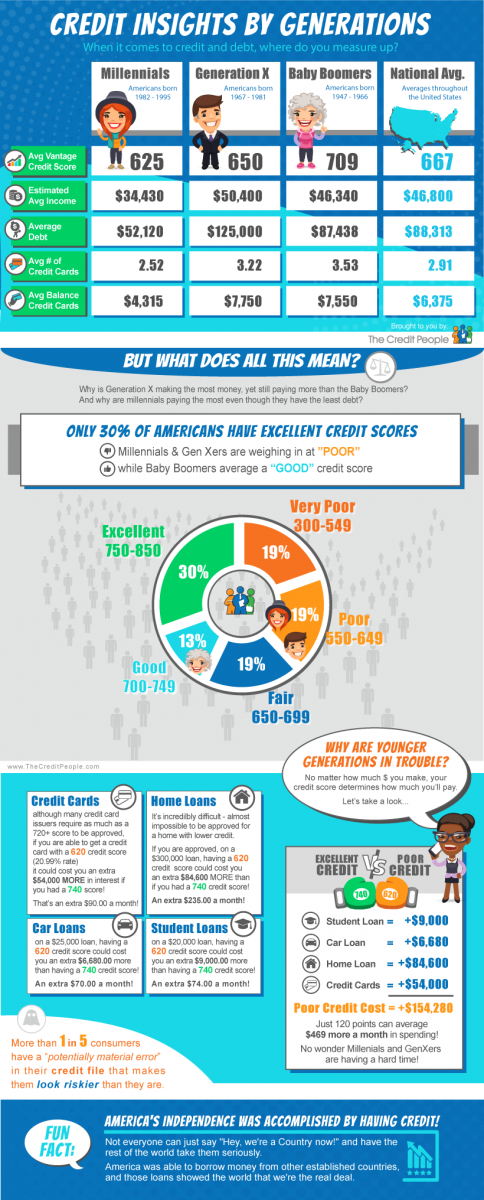 How did you compare?
So what do you do if you're credit situation falls below these numbers? One thing is to just give it some more time. Things like credit score and debt can be a result of age. Generally the older you are the better your credit score will be and the lower you personal debt.
But let's say you're looking to buy a new home or some other large purchase that requires strong credit, and you don't have the time to wait. In that case a quick, effective option can be to use a credit repair professional. The Credit People are generally your best option for improving your credit score as quickly as possible. Give them a call to find out more how they can help you and your credit.
Call for your Free Credit Consultation: 855-583-6647