Is 700 a good credit score?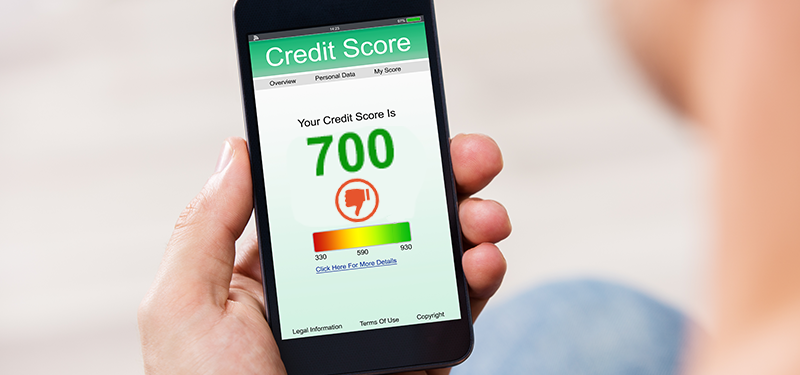 Today, a 700 credit score is pretty much "fair".  Ideally, a good credit score is 740+.  The difference between a 700 and 740 is the difference between having fair credit and good credit.  
We have all been there – trying to be diligent about cleaning up our credit report of errors, paying the bills on time and even keeping the credit card balances in order. The benefit for that diligence is great – a high credit score, which is the bridge to many low-interest loans and offers in the future. A clean credit report can save you a lot of money in interest charges over time and can give you additional power when negotiating a purchase.
Now, there are different situations when it comes to mortgages and loans. Whether you want to move into a new city and get your first mortgage, buy a fancy automobile or set up a new account with a security deposit, a clean credit report will certainly help you.
And there is even a bigger story behind a clean credit score, with a lot of other awesome benefits, including:
1. Easy vacation home rental bookings
Your vacation is definitely on the way to becoming a true breeze if you have a clean credit report. An extended stay vacation in a rental home can be yours at lower rates just because of your credit history. There are a lot of rental agencies that run credit checks before extending a rate and can give you decent rates and help you save money on a rental property of your choice.
2. Flexible credit card limits
Did you know that with a good credit score, your borrowing capacity increases?
You are seen as a 'responsible spender' in the eyes of the financial institutions and that is why you are getting increased credit card limits. All you need to do is request a credit limit increase - or get it automatically from your credit card company. On top of that, raising the limit can give you some extra points on your already high credit score.
3. Affordable mortgage and refinancing rates
An attractive rate for your home loan can be hard to get. Well, not if you have a clean credit report and a high credit score. The truth is, such people are their ideal customers when it comes to mortgages or home refinancing options. Plus, a high credit score will tell the bank that you are a responsible borrower and even give you some extra borrowing power when it comes to fees, closing costs etc.
4. Attractive credit card deals
Once again, it seems like everything related to credit cards will be going good with a higher credit score. A clean credit report will often provide you with free gifts, cash-back deals and low introductory rates on credit cards. You will be able to earn rewards points as well and basically get the best of all credit card deals out there.
5. Greater negotiating power
Applying for personal loans, or mortgages from private financial institutions are much smoother when you have a high credit score. With all the tough rules, terms and conditions – having a high credit score will give you a greater negotiation power and options.
In practice, this means that you will be able to get a higher credit line or maybe a lower interest rate. On top of that, you may be able to work a more attractive repayment plan just because of your solid credit history. However, negotiating is a option that most people with clean credit reports forget to take advantage of – don't make that mistake, use the leverage you have with a clean credit report and higher credit score.
In the end, having a clean credit report and a great credit score definitely bring a lot of benefits to the table.
So, are you ready to set your priorities and enjoy the rewards of a good credit? Get expert advice from our team at The Credit People today!