5 Ways to Prepare Your Credit for the Holidays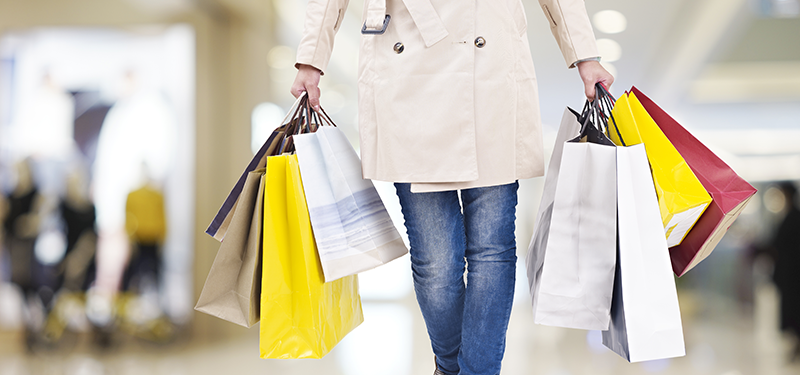 Many of us have sweet memories of purchasing holiday gifts for our family and friends. With each year, the hype that surrounds holiday shopping grows, whether it be in stores or online. Even though holiday shopping can be an enjoyable experience, it can also be stressful if you are a last-minute shopper. If you are late to the holiday shopping game, then you probably don't want to add any additional stress to your shopping experience, especially credit-related stress. Here are five ways you can avoid credit stress before this holiday season even begins:
1. Know your credit score and check your report 
If you're trying to minimize your holiday shopping stress, then this is the first thing you should do. Knowing what your credit score is and what is on your credit report beforehand can save you from an unfortunate surprise during the holidays. You can check your credit report to examine past expenses and identify any inaccurate information. Your credit score, on the other hand, will tell you what you can work on so you can improve your credit before the holiday season.
2. Pay off your credit card debt
Credit card debt can build up quickly if you don't stay on top of your payments. Paying off your credit card before you begin making holiday purchases can help you avoid an overwhelmingly large amount of credit debt to deal with after the holidays. Start paying off as much as you can now, so that you can make holiday purchases without exceeding (or coming close to) your credit limit.
3. Repair your credit if necessary
Credit repair may be a good option if you want your credit to be better before the holidays. Although credit repair services may not be necessary for some consumers, others will enjoy the help repairing their credit. Having good credit as you do holiday shopping can give you both peace of mind and a credit limit increase, so you won't have to worry as much about exceeding your credit limit this holiday season. Other benefits of having good credit before the holiday season include credit card deals/rewards, lower vacation home rental rates, enhanced negotiating power, and better mortgage and car lease rates. Professional credit repair companies can help you repair your credit so you can reduce your holiday stress, as well as reap the benefits of a good credit score.
4. Take security precautions
Before you purchase the perfect gifts for your loved ones, make sure your credit isn't already being used by someone else. Check your credit history and report any fraudulent activity you may find. The risk of identity theft tends to climb during the holiday season, so learn how to keep your credit safe before you shop. Some precautions you can take to ensure your credit security include the following: know your credit history well, keep your credit card in a safe place, only use your credit card at secure locations and websites, look to see if you can use a virtual credit card for online shopping, and get the help of a professional identity theft company or credit monitoring service.
5. Create a budget
Creating a budget before you start your holiday shopping excursions may help you avoid accumulating credit card debt. Many people are heavy spenders during the holidays and this can result in increased credit card debt. The sheer volume of holiday purchases can be a lot to keep track, potentially leading to late payments and eventually lower credit scores. Avoid financial stress this holiday season by creating a budget beforehand and sticking to it.
Don't let credit ruin your holiday spirit
Although important, your credit shouldn't be the main stress of your holiday season. If you have a good credit score already, simply keep it up and don't worry about it during the holidays. However, if you are worried about your credit, follow the tips above, try your best to develop good credit habits before you shop for holiday gifts, and remember to enjoy this holiday season.
Written by: Alayna Pehrson - Digital Marketing Strategist for Best Company