Find out what's really killing your credit score
Take our Score Killer Quiz and find out what's killing your credit score...and what it could be costing you.
Find out in 60 seconds
Discover what's really hurting your score.
Take the quiz and find out...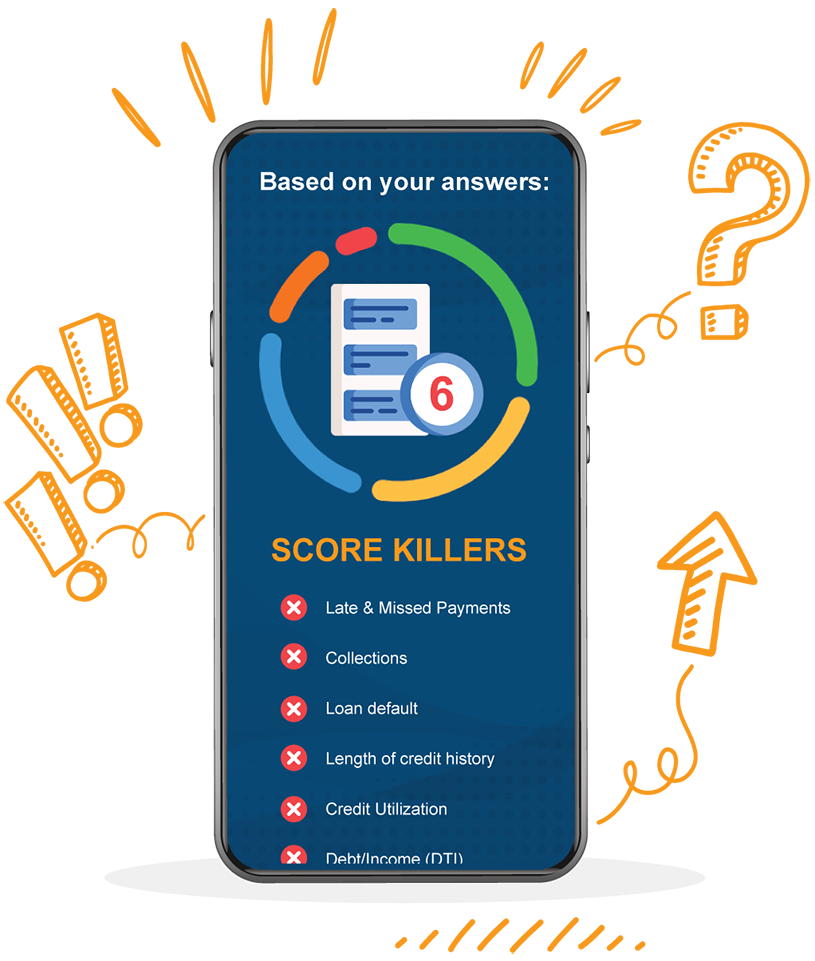 Identify where your red flags and score leaks are.
Get personalized results and advice on your credit situation.
Find out where you stand on 6 major factors that determine what rates you're approved for (or if you're approved at all).
(You might surprise yourself)