Take our 90 day challenge!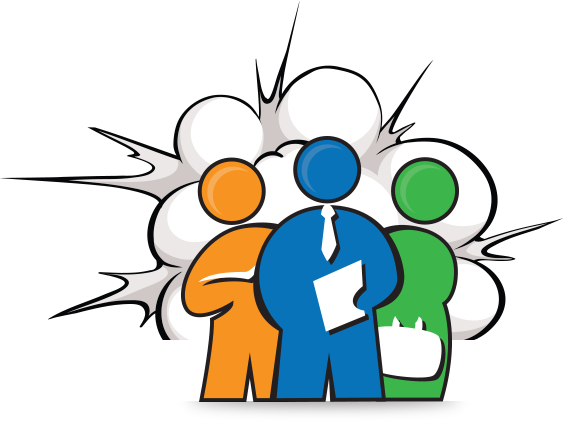 Get your credit cleaned up and the score you need, or we'll work for FREE...just to make sure you get the best results possible!
We recently introduced our new accelerated dispute process that helps our customers get incredible results.  Activate your account right now and give us just 90 days.  If you aren't thrilled with your credit and score, we'll work on you credit at no cost--completely free--to ensure you get the best results possible.
Activate your account today, give us 90 days, and watch the progress with your credit and score---you judge the results for yourself.  
After 90 days, if you aren't completely satisfied, we'll continue improving your credit each month for three more months at no additional cost---completely free.  Take us up on this 90 day challenge and if you're not amazed by the results we accomplish, you'll get three months of service FREE!
Take advantage of this limited-time offer:
Reactivate your account with us.
Give us 90 days to fix your credit and raise your score.
You'll get the best results possible, or 90 days for FREE to ensure you do!
Real people. Real results.  Start your 90 days now...

"We're almost at 680 and I am already approved because my two scores are there already!"
- Monica G.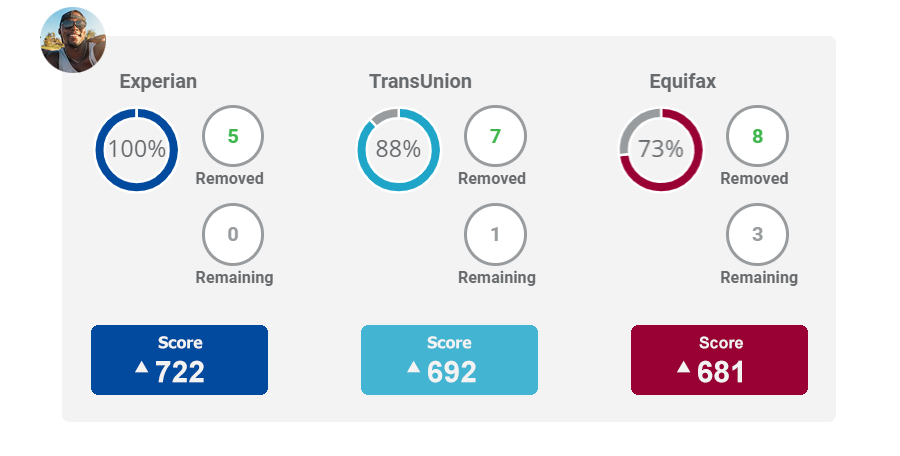 "My score has never been this good in my life thanks for getting this done!!!"
- Ellis Morgan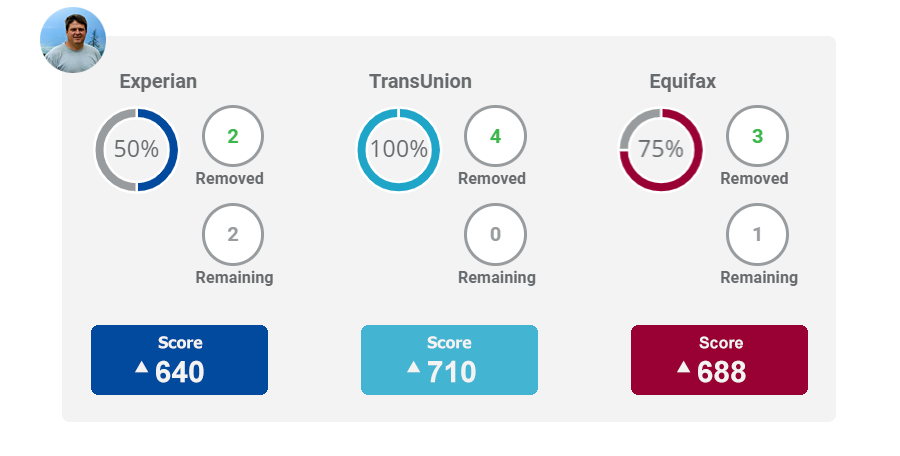 "I referred my brother once I saw results and that was before this recent update and now I'm up 91 points"
- Brad M.